Historic Peekskill
New Amsterdam resident Jan Peeck made the first recorded contact with the native tribal people of this area, then identified as "Sachoes," possibly the early 1640s. The word "kil" is derived from "stream" in Dutch and "Peeck's Kil" became the recognized name for this locale, later Americanized to "Peekskill."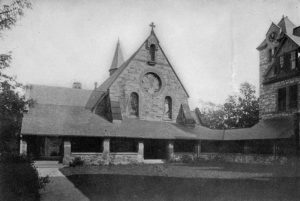 By the time of the American Revolution, the Peekskill community was an important manufacturing center, with various mills along the settlement's several creeks and streams. These industrial activities were attractive to the Continental Army, which established its headquarters here in 1776. During the War for Independence, the British made several attacks on the area.
The most damaging took place in early spring of 1777, when an invasion force of a dozen vessels led by a warship and supported by infantry overwhelmed the American defenders. As a result, the Hudson Valley command for the Continental Army moved from Peekskill to West Point, where it stayed for the remainder of the war.
Peekskill is about 50 miles north of New York City. In the early 90s, Peekskill took an active role in pursuing displaced artists from NYC and helped artists buy buildings and convert them into useful creative spaces. Once a few artists had moved to Peekskill, a buzz was created and more artists made the move north.
Local highlights include Paramount Center for the Arts www.paramountcenter.org, a gorgeously restored 1930 movie palace which now serves as the area's cultural hub – with music, comedy, drama and independent films. Other attactions include the Hudson Valley Center for Contemporary Art, and the Peekskill Coffee House, which showcases local performers.